Custom Branded Apparel
Promotional apparel is a great marketing tool. Each person wearing your t-shirt, jacket, or polo shirt becomes a walking billboard for your company. Any time you're planning a company event, make sure that you have enough custom apparel to go around when you shop the affordable prices at rushIMPRINT. Learn more about why our promotional apparel is such a popular and effective marketing tool!
Email Us
info@rushimprint.com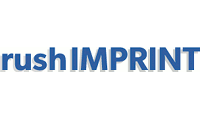 Loading...

Loading...