Email Us
info@rushimprint.com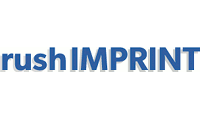 Loading...
>
Custom Personalized Under $1
You don't have to spend a fortune on promotional products, many are an inexpensive way to promote your business or service by giving name recognition on a daily basis. The items chosen as cheap promotional items are important as these items need to be in front of your clients and their friends as often as possible. Imprinted pens designed with your custom information or logo and showing your company name and contact information are easy to carry and use. Custom designed stress balls in a variety of sizes and shapes are always a big hit in office environments and for the elderly and are therapeutic while proudly showing your company logo. In fact, any of the multitude of other discount promotional items are sure to be popular items shared among friends and co-workers, a sure bet for keeping your business name on your customers minds and on your future customers minds!
Sometimes you want to spend some significant money on promotional products — like if you're giving them away to employees as a thank you for hard work, or if you're telling a significant client that you appreciate their partnership with you. For many reasons, though, you'll want to choose from our selection of custom products under $1, many starting at just a few cents each. These are great for tradeshows, conferences or leave behinds at sales meetings.
Offered in a wide variety of styles and sizes with easy design options, these cheap promotional items stand out from the rest. They are a fast and fun way to bring a smile to your customers face while highlighting your business on a daily basis. Promotional products are a fantastic marketing idea from the smallest business to the very largest!