Custom Visors
Protect yourself from the sun while showing off your brand with a custom visor from rushIMPRINT. We offer a wide variety of colorful, custom sun vizors that will block out the sun while promoting your company's logo to everyone. Some of our personalized visors cost less than $3 each, so you'll be able to order enough for everybody!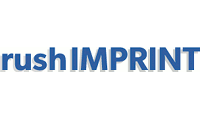 Loading...
The Perfect Summer Attire

Create an entire branded outfit to accompany your custom sun visors. People will probably wear your personalized visors in the summer, so try to offer some other summer attire with your logo. Just about everyone wears

custom short sleeve shirts

during the summer, so be sure to customize a few of your own. If you want to further protect your customers from the sun, then consider throwing in some

custom sunglasses

as well.

Outdoor Work Attire

Do you have a team of workers at an outdoor vending station? A food truck? Make sure that they have a fully functional outdoor uniform including a personalized visor with your logo. If they're serving food or drinks, make sure that they have a

custom apron

. Furthermore, a

custom polo shirt

is great to wear underneath.

Your Brand in the Sun

Are you heading to an outdoor convention or fundraiser? Then you'll want to bring along enough custom visors to give away. People will of course want to protect themselves from the heat, so a custom sun visor with your logo will be much appreciated by all. Pretty soon, you'll have dozens of people walking around with your personalized vizors, essentially promoting your brand wherever they go.

rushIMPRINT It!

For all of your

custom apparel

needs, rushIMPRINT is the best team to have at your back. We're happy to help you with designs for your gear, so feel free to

contact us

and take advantage of our in-house design team for free. When you're ready to place an order of custom visors, find the style you like and get started. Don't wait. rushIMPTINT it!