Let's be honest, a gift that no one wants isn't much of a gift at all. It can even seem like a burden to some. This time, try something new. Give up on the promotional gift you've always given and try something new – something your new customers are going to love. You know that's where the value is – giving them a branded gift that they're going to keep and use a lot. Then you're not just cementing name recognition, you're enjoying all the free advertising they do for your brand.
We've got a handful of new promotional products that people are wild about. One of them is sure to be a hit with your audience. Let's take a look.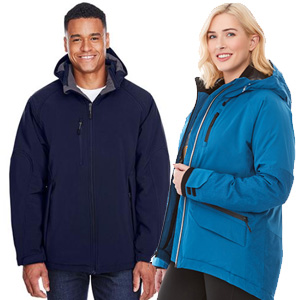 Sure, insulated jackets are on the higher end of the cost spectrum, but that's part of the reason they're so well-received. Wearables are the top promotional product category and a consistent favorite of recipients.
If you're serious about nurturing your new customers, showing them that you value their business with a branded insulated jacket is a great idea. These jackets are often water resistant, rated for cool weather, and packable. That means they can become the go-to for sporting, travel, and event wear. Every time that jacket is pulled out and used, you're getting brand exposure.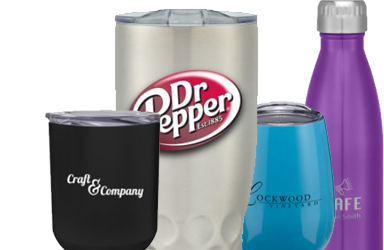 Drinkware for promotional marketing was stuck with the coffee mug for a long time. It's a classic and very well received, but we've got some new trends that are much more exciting and can open new doors to customers.
The popularity of Moscow Mules (and all of the subsequent versions of mules) has made mule mugs a big hit – both with marketers and with their consumers. We're seeing a lot of interest in re-usable vacuum bottles too because companies want to appeal to the eco-friendly conscious of their customers. Most of those companies also like the idea of being eco-friendly themselves.
Working from home was suddenly thrust upon many people in 2020. Eventually it became the norm and now many companies are open to more work from home options for their employees. That means that our work from home kits are a particularly thoughtful and useful promotional gift.
These work from home kits range in size and value, but they're all very thoughtful and they then leave your company brand, front and center, in the home office. That's always a nice touch.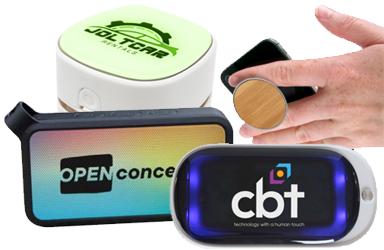 Tech gifts are a little like work from home, they definitely could fall into that category, but there is so much more available in the world of tech than just work or school supplies.
Tech has boomed in the last couple years as people became more familiar with some of it, they then found it easy to embrace other aspects of technology. Now, we're seeing a huge demand for audio gear. Whether it's earbuds or speakers, people can't get enough of these promotional gifts and they're fantastic branding opportunities for any company. Earbuds range in price from under $1 to around $100 so you can find the price point that fits your budget.
5. Themed Package of Products
One thing we've found that gift recipients really love is a themed package. We can work with you to create packages or to select the products you need to create your own customized branded package.
For instance, what about a beach theme with a beach towel, a can koozie, sunglasses, a folding chair, and some snacks. To hold this bounty of treasures, you can opt for a cotton tote bag or you could pack everything into a branded picnic basket. Now that's definitely a gift that's going to be appreciated!
Which one of these is a fit for your new customers? Maybe you're lucky enough to have a broad base and you'd like to order multiple promotional products. Just pop onto our rushIMPRINT website and you can live chat with me or another representative and we'll be happy to take your order.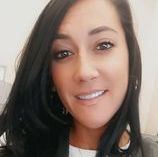 Danielle is one of our most popular customer services representatives and has boundless enthusiasm for helping others. She brings that level of excitement to her blogs and is always excited to share the latest info and newest products. If you're looking for inspiration for your next promotion, check out her posts.