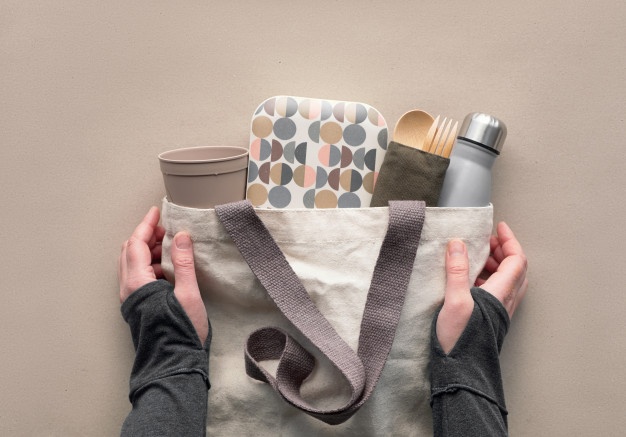 As CEO of rushIMPRINT, eco-friendly products and practices are important to me and to our company. We know that's important to you too because we're seeing a lot of our customers request products that are eco-friendly and we're happy to give you exactly what you want. But it's not just what our customers are requesting, it's what the end user wants, too.
Why Eco-Friendly Promotional Products Are Important
If you're looking for your next promo item, office acknowledgement gift, or team swag – whatever it is – going eco-friendly can be more important than you realize. Here's what we've discovered about eco-friendly products:
Positive impression. Handing out promotional products is all about making a company impression, when you select items that are environmentally conscious, your company gets recognized in a positive light.
Cost effective. Buying promotional products that are made from recycled materials has become much more economical, meaning you'll get a competitive and sometimes cheaper price when you go eco-friendly.
Promote values. Just by selecting eco-friendly promotional items, you're aligning your company with environmental causes and putting your values on display. This can mean a lot to customers when they have to choose between two companies and, in their mind, they already know your values line up with theirs. Want proof – Forbes found that 92% of customers are more likely to trust a company that supports social or environmental issues.
Obviously – the environment. Let's not forget the obvious, if you want to do what you can for the environment, then there's no question that you're going to opt for eco-friendly products whenever possible, and it's definitely possible with all of the options rushIMPRINT carries for you to choose from.
Eco-Friendly Products to Consider
We have a lot of eco-friendly products for you to choose from. You can go practical, fun, or whimsical and still have the environment in mind. Some of our top-sellers are: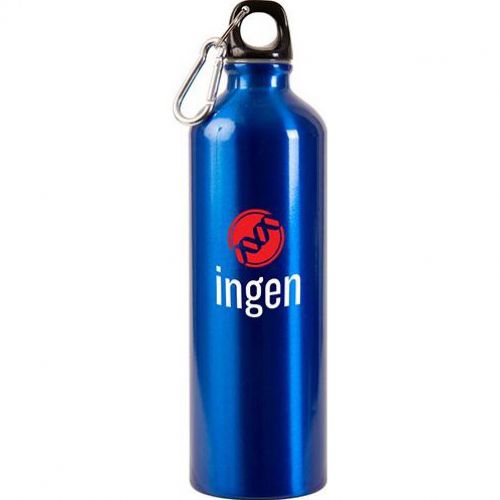 Metal water bottles. A hot item that's become a classic for many companies. End users see this item as having real value and they're very likely to hold onto them and use them for years. Which, of course, means your logo is top-of-mind for them and everyone who sees them using their water bottle.
Reusable straws. Who doesn't want to save the turtles? The world turned anti-straw and pro-turtle years ago, which led to a rise in reusable straws. We have a large variety of reusable straws including a straw kit with bottle opener that's also a keychain – now that's impressive.
Totes. Totes are a must these days. We have all sorts of options for your promotional tote bag, but we're pretty fond of the recycled material totes. From gym, to farmer's market, to a trip to the store, your recipients are going to love how durable and convenient they are while they're spreading the word of your brand.
Eco-Friendly Notebooks and Pens. Why not stick with a classic but give it an environmental angle. Notebooks and pens are marketing gold because everyone needs them. Add an eco-approach and they're even better.
Bamboo Bluetooth Speaker. If you want to go beyond the classics, then tech is the answer and there's nothing quite as eco-friendly as bamboo. That's why we love this promotional item. It's sure to be used repeatedly and when they do throw it out, the wood is entirely biodegradable.
Going eco-friendly with your promotional items seems like a big win/win from our perspective. You build brand loyalty, have a product that people place higher on a value scale and keep around longer, and you're doing your part for the environment. If you're interested in learning more about eco-friendly promotions, visit rushimprint.com and chat live with one of our friendly representatives. We're here to help you make a big impact.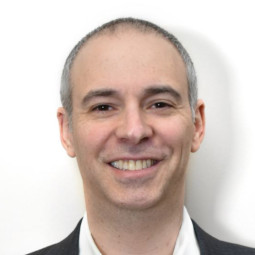 In addition to his work as CEO of rushIMPRINT, Dan contributes content to our blog. He's been with us for more than two decades and has a real passion for helping customers grow their business by enhancing their branding and marketing. The power of branded merchandise is his area of expertise and he's happy to bring you industry news so you can discover the best way to make an impression.