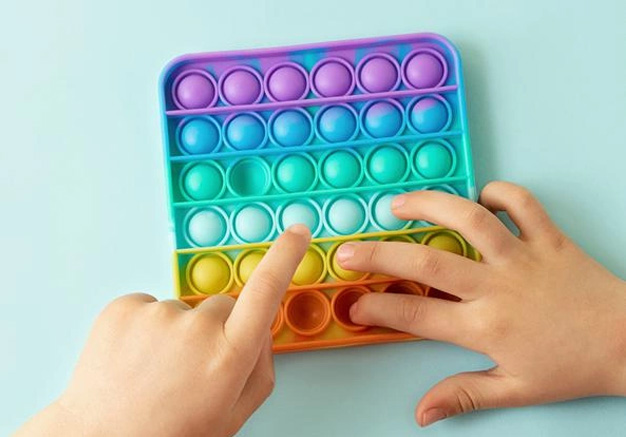 If you're looking for an addictive promotional gift to hand out, we've got just the thing. Fidget as promotional toys are huge right now with younger kids and they've caught on with the parents, too. These little gizmos have become the hottest things around and people are thrilled to get them.
Of course, when you give a branded promotional item that people like, they keep it longer and are reminded of your brand every time they use it. That makes the fidget a big win this year and we're seeing them fly off the proverbial shelves.
What is a Promotional Fidget Toy
They're so new, a lot of people don't even know what a fidget toy is. A few years back the fidget spinner came on the market and got a bit of news coverage because kids were disrupting their classes, constantly playing with these toys.
While the name is new, the concept isn't really new, if we go back several decades, you'll discover the Rubik's Cube was causing the same sort of disruptions. And even though they weren't called fidget toys back then, Rubik's Cubes would totally fall into that category today. In fact, they're experiencing a bit of a revival and we even sell Rubik's Cubes that feature your logo on one side.
Generally, fidget toys are just that, a little toy that someone can fidget with. Some can be solved, some are games that can be played with others, and some just move around and give little fingers something to do. Even a stress ball can be a fidget toy.
Fidget Toys Can Be Good (even in the classroom)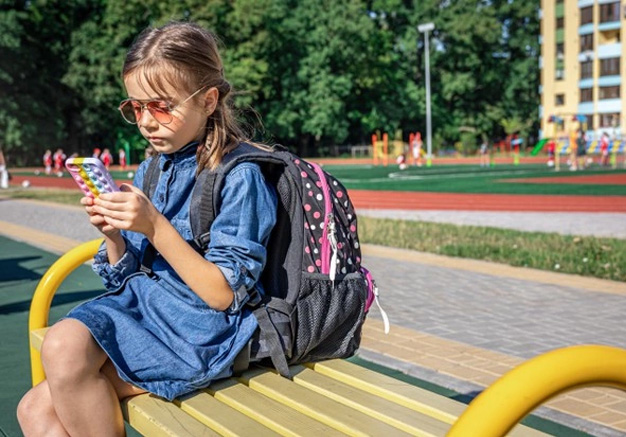 Here's something interesting. While the press quickly did stories on fidgets being a distraction in the classroom, they can actually be useful for some children and probably adults, too. People who are naturally restless and have a hard time focusing funnel their extra energy into a fidget toy and may find it easier to pay attention while their hands are busy doing something else.
Fidgets are sometimes considered self-regulation tools that help with focus, they're calming, they promote active listening, and are pretty good at relieving stress. In addition, they provide tactile input which can be a useful learning tool.
Moving out of the classroom, or over to the teacher's desk, fidgets supply the same benefits for adults. They provide a little stress relief, something for your hands to do when you're listening, and they can help exercise the joints and muscles in your hands, which is good for anyone with arthritis or mobility issues.
Best Ideas for Promotional Fidget Toys
Having fidget toys as a promotional gift is a fantastic idea. They're inexpensive, your logo is constantly visible, and they're fun so they're kept for a long time. We have a few different options – I suggest trying these for your next marketing event.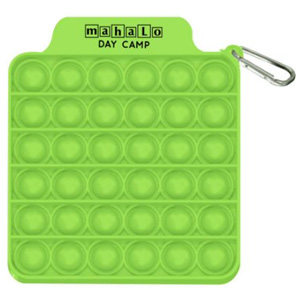 1. Push Pops.
Push pops are the biggest fidget trend right now and it's also a game. When you get a soda from a fast-food restaurant, do you feel compelled to push down the little circles on the lid? It's just like that and equally satisfying.
2. Nutty Putty.
This nostalgic toy can also be used as a stress-relieving fidget toy. Nutty putty is easily manipulated and doesn't leave a mess or residue. Playing with this toy doesn't require any thought or skill, it just gives your hands something to do.
3. Scramble Puzzles.
Scramble puzzles are the one-piece puzzle that you shift around to put together. They might not be the best toys for the classroom, but adults love this quick, stress-relieving toy.
4. Rubik's Cube.
The classic that's packed with nostalgia and challenging fun, the Rubik's Cube features six colored sides that you feel compelled to try and return to the original state. Even better, put your logo on one side and it's always in play. We do have other cube puzzles, if you've already done the Rubik's or you want a fresh approach.
5. Stress Balls.
A true favorite, stress balls tend to be very popular as promotional products. I'm a big fan of the ones that aren't ball-shaped. We have motorcycles, airplanes, cute critters, cowboy hats, construction cones, hearts, and all sorts of shapes that add an unexpected twist to this branded giveaway.
If you're looking for a fun fidget toy for your next promotional gift, give us a call at 866-277-RUSH (7874) and we'll help you pick something out. Or feel free to peruse our website and find that promotional toy that your audience won't be able to put down.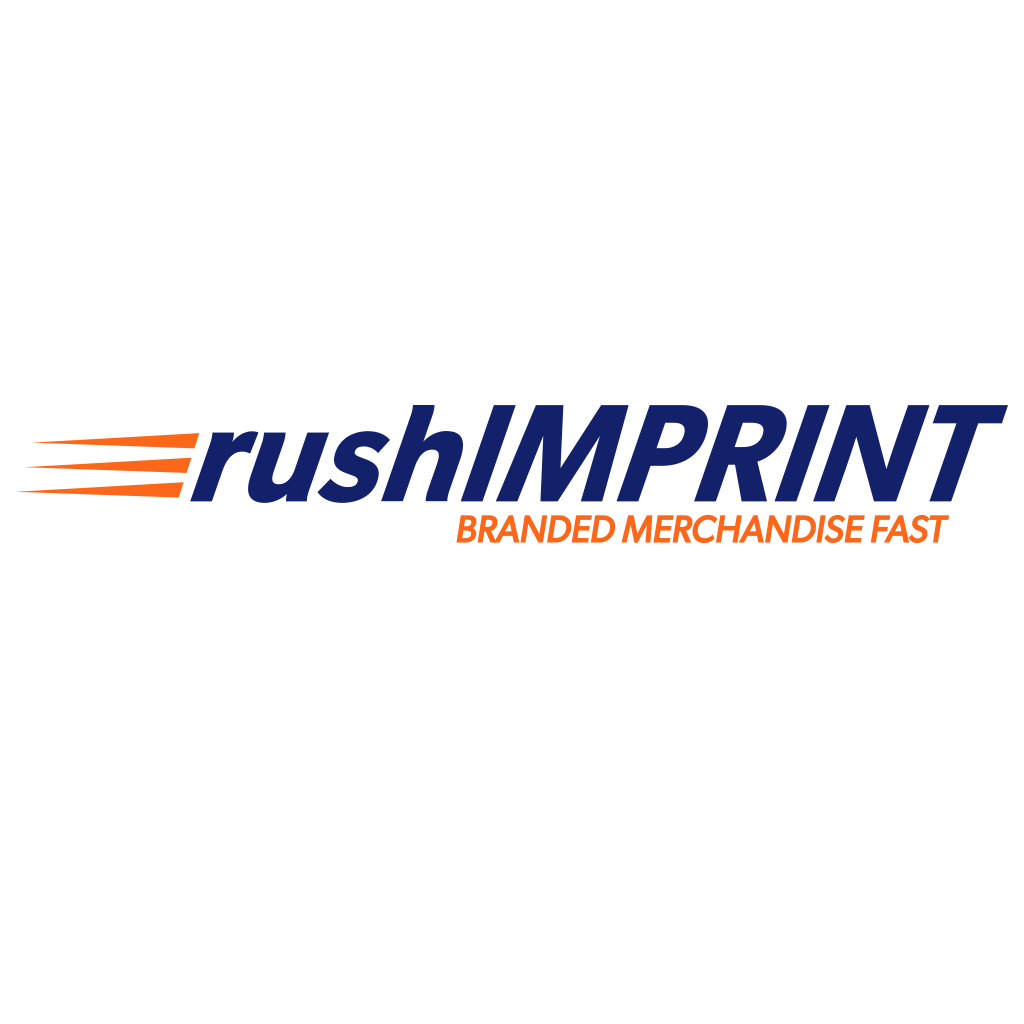 Kari is a customer favorite and earns raves from those she helps, she also wins raves from us for her blog contributions. Kari's particular skill is coming up with helpful hints and tips that can help our audience make the most of their marketing and promotions. She's full of great ideas and wants to share them with our blogging audience.