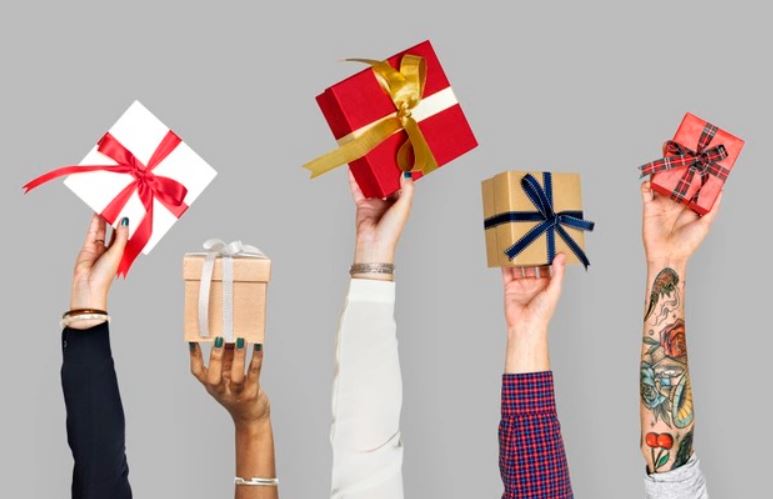 If you're preparing to make 2022 a noteworthy year for your business, then a solid set of corporate gifts approach is no doubt in your toolkit for success. Why? Gifting has become more important than ever after Covid. When face-to-face and personal connections can't be made, gifting became a way to replace that contact and companies discovered that it is wildly successfully.
Forbes looked into this topic in the fall of 2021 and published some interesting results. To sum it all up, business gifts are on the rise and an extremely successful way to build relationships and cement brand loyalty. Our favorite statistic – more than 80% of the companies said that gifts improved relationships with employees and clients – 80%!
Corporate Gifts that Drive Revenue
Deepening relationships is akin to having the Midas touch in the business world and all it takes are some thoughtful branded gifts. This is where rushIMPRINT steps in. Don't worry about trying to come up with the best gifts for your customers, we're the experts here and can help you narrow down your options. We actually suggest selecting a few different customer gifts so you can customize them a little bit and even give people options. Try these thoughtful corporate gifts or use them for inspiration and come up with your own ideas.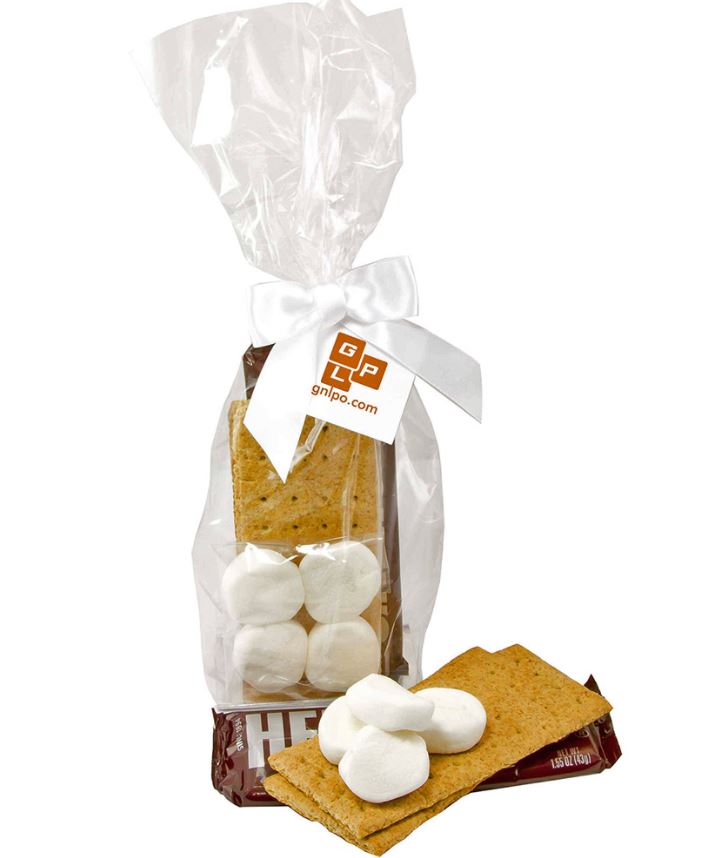 1. Food & Drinks
Tasty treats are always a hit, especially if they're a little decadent and something that can be shared. The s'mores kit has been one of our best sellers and what a nostalgic treat that is. We can't argue with that idea, but we do have other food kits that are very thoughtful ideas. They don't need to include sweets, they can be DIY kits or open and eat kits – there are a ton of great options here and we find that they're big crowd pleasers.
Giving alcohol or drink-themed gifts can be tricky, but if you're offering options then this can be a real big hit with some of your customers. The speakeasy trend is hitting bars in a big way and craft cocktails inspired by classic drinks are replacing wine for many people. If you want to get ahead of this trend, we think this Speakeasy Kit is the bee's knees.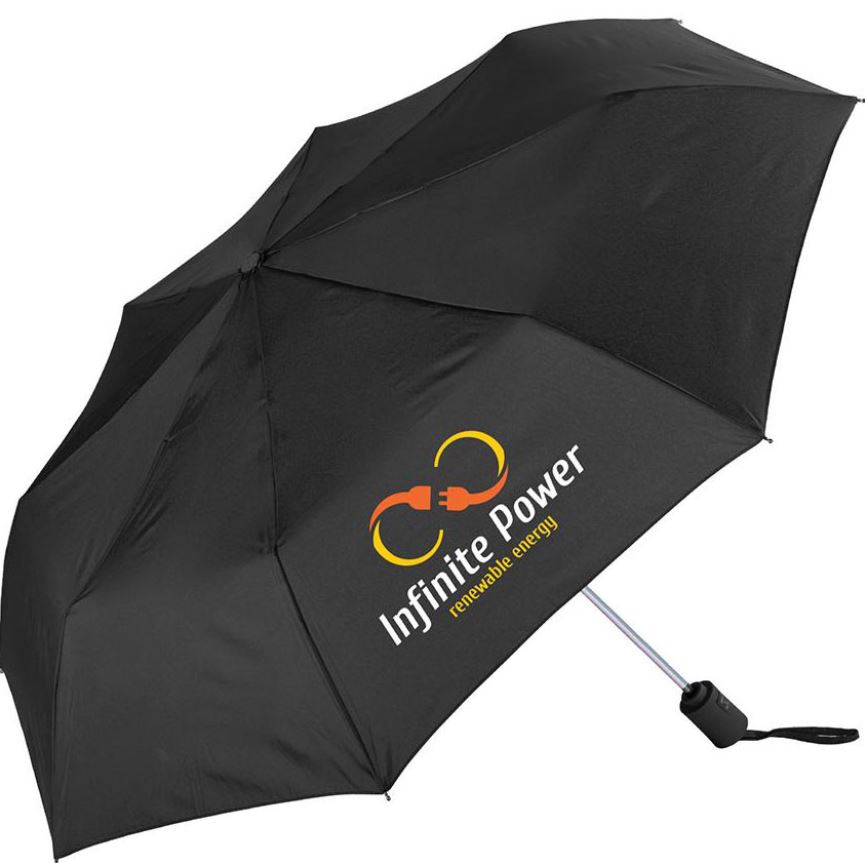 2. Umbrellas
Handy and useful gifts are always a welcome addition to anyone's collection of swag. Umbrellas are one of our top picks on corporate gifts for a few different reasons.
Not common. Umbrellas are just not something that companies often consider as a gift to customers, but they should. Bank on this fact and be the only corporate umbrella out there.
Eye-catching. Umbrellas are not small. Select bright or bold colors and make sure you have an eye-catching logo that everyone can see.
Walking advertisement. Every time your recipient pulls out that umbrella, they're advertising for your business. They're probably also going to be thankful that they're not getting wet.
Of course we like small, travel-sized umbrellas because they're a go-anywhere treat for people and large, golf-sized ones are good for extra protection, but our current favorite are the inverted umbrellas because they're a huge trend and still a little novel so they pack a little more punch as a cool business gift and get more complements.
3. Games and Golf
Make the connection between your business and fun by giving the gift of games. We have a lot of different options, from desk puzzles to dominos. The idea of having a little fidget item on a desk is fantastic for those who use them because they'll grab it often and your logo or company name will always be right in front of them.
Our favorite in this category might not seem too inspired, but it's a classic that's well-loved by those who play the game. Logo golf balls are one of those company gifts that are a big hit. For people who love this sport, their enthusiasm is rabid, and they get excited about all things golf. You can get in on their feelings for the game and turn that into loyalty to your brand. Tip – the better the ball, the more the gift is appreciated.
4. Travel Far and Near
Travel is opening up again and people are putting it on the top of their to-do list for the upcoming year. Support their wanderlust by offering promotional bags for their gear. Simple drawstring backpacks are and inexpensive entrance into this realm, showing off your logo and leaving some extra cash in the marketing budget for filler items or another category of gift.
Another idea that we see as a huge hit this year is the fanny pack. This isn't the fanny pack of the 80's and 90's – well, it is but it's being worn differently. Today, fanny packs are sometimes called crossbody packs or sling bags because they're styled over one shoulder. It's often exactly the same profile and can be worn around your waist, but the new way of wearing them adds a youthful vibe. Get ahead of this trend today by ordering up a slew of them for your younger customers. Next year, target their parents – this trend is so practical that it's going to spread like wildfire and stick around for a long time.
5. Company Jackets
Apparel is always a good idea when it comes to corporate giveaways but if you want to move beyond the standard giveaway to a gift that feels special, then we think that company jackets are the way to go. This can be a bit of an investment, but the dividends can also be huge. A high-quality jacket that is easily portable and offers mid-weight warmth becomes a grab-and-go favorite that your customer truly appreciates. We often hear that customers ask for more of these because they love them so much. This is a homerun in the corporate gifting world.
Additional Tips to Inspire Customer Loyalty
Sometimes, it's about the extras and not entirely the corporate gifts that prompts genuine loyalty. These little tips might help you sway more customers to your brand.
Include a Note
Whether you're going to do handwritten thank yous to each recipient or come up with a clever little pun that goes to everyone, adding a note to a client gift can make a big difference in how they feel about it – and you.
Offer Options
There are a few different ways to offer options so no matter what method you choose, just know that people like to be given choices and they'll feel even better about the gift because they picked it out. Even if you're only offering them a choice of two or three items.
Follow Up and Reinforce
Want to double the impact of your gift? All you need to do is follow-up after the delivery with a quick message asking if they received their gift and, once again, mentioning how important their loyalty is to you or how much you value their continued business. This reminds them that you gave a gift and suggests to them that they're already a loyal customer.
Whether you're sold on one of our ideas or they've inspired you to come up with a fresh concept, we're here to help you make your revenue-driving corporate gift a reality. Connect with our helpful customer service team directly through a chat on our rushIMPRINT website or give us a toll-free call at 1 (866) 277-7874.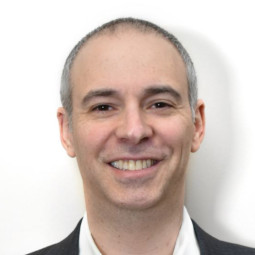 In addition to his work as CEO of rushIMPRINT, Dan contributes content to our blog. He's been with us for more than two decades and has a real passion for helping customers grow their business by enhancing their branding and marketing. The power of branded merchandise is his area of expertise and he's happy to bring you industry news so you can discover the best way to make an impression.