Today, businesses are discovering that keeping employees, especially top performers, is a financially smart step that also plays well with most company cultures. How do you reward your best performing employees and show them how much they matter? The answer – employee gifting!
At rushIMPRINT, we're seeing a lot of companies add a level of employee gifting to their promotional products purchases. Showing your employees that you value them is just as important as demonstrating this to your customers – maybe even more important.
We think this is a great idea and have come up with some wonderful ways to create a self-care themed package for your employees. This idea not only rewards them for their performance but lets them know that you care about their health and well-being. You can customize your own employee gift packages with the suggestions below or use your own ideas.
Health and Wellness
The first stop in collecting a self-care kit is obviously a visit to our health and wellness category. Health is still top of mind, even as we come out of the pandemic. In fact, this shift is probably permanent for many people and that's a good thing. By supporting your employee's commitment to living a healthier, balanced life, you're showing them that you care. Some of our favorite selections from this category include:
Gel packs
We like all of the gel packs but we're especially fond of soothing eye masks that encourage relaxation. It feels like being at a luxe spa.
Massager
Is there anything more relaxing than a massage? We have a few different at home massage options but the pressure point massage balls are a cool choice with two different balls and instructions included.
Pedometer
Another way to promote self-care is through movement and counting steps. We have a fun mood pedometer that combines the function of a watch and a step counter with a retro mood ring – it changes colors with the heat of your hand.
Yoga mats
Ideal for stretching and exercising and nice for relaxing and meditating, yoga mats area a wonderful corporate gift idea and they're often overlooked. Even if the recipient isn't a daily fitness fan, they'll hold onto these gifts and appreciate their value.
Edible Delights and Soothing Sips
No self-indulgent day focused on personal health, wellness, and mental well-being would be complete without sustenance. Of course, smoothies and veggies are great, but what about the drinks and foods that give us a little taste of joy? These are some of our top picks in this area.
Snacks
While a health and wellness themed snack goes well with the self-care motif, I personally think a decadent chocolate treat is a better choice. It has a luxurious quality that feels indulgent and special.
Wine
A lot of companies are ordering special runs on wine that feature a branded label for their company. To accompany your wine or a local vintage, we suggest creating an entire wine basket with our wine accessories collection. There are wine openers, journals, glasses, gift sets, bottle chillers, stoppers and more.
Hot beverages
Tea is at the top of the self-care beverage menu, and we have so many wonderful promotional mugs to choose from, it's an easy option. The hardest part of selecting this well-received gift is deciding if you want a traditional mug, a to-go thermal mug, a spooner mug, or a classic thermos.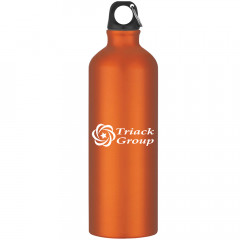 Water bottles
Everyone knows that hydration is key to a healthy body. Carrying a water bottle everywhere you go is second nature to many people and you can support this good habit by giving them a branded water bottle to add to their collection.
The Great Outdoors
Enjoying time outdoors can significantly boost a person's mood, improve mental health and it might even sharpen cognition, according to the American Psychological Association. What better way to support the benefits of the outdoors than to encourage your employees to enjoy it more? Check out these great employee gift options that are centered on outdoor activities.
Sunscreen
When it comes to outdoor supplies, sunscreen is one of the most essential tools in an outdoor kit. Slather, spray, glop, or roll it on – it doesn't matter as long as your skin is protected from harmful UV rays.
Bug spray
Another essential for the outdoor supply kit – bug spray. If you're headed outside, then protecting yourself is a top priority and warding off ticks, mosquitos, and other biting, stinging nuisances is one of your first steps. We like this particular spray because it's eco-friendly and Deet-free while still being super-effective.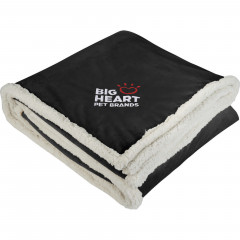 Towels and blankets
Imagine lying on the ground, staring up at the sky and watching the clouds drift by. It sounds simply fantastic, doesn't it? Help your employees have that experience by giving them a company branded towel or blanket that they can easily bring with them and enjoy some time under the big blue sky.
Park passes
This is something we don't carry but it's a great gift for your top performers or all of your employees. Park passes for local and national parks encourages your team to get out and enjoy nature. New adventures can create lasting memories and it's pretty fantastic when you can thank your employer for those moments.
If you're ready to start selecting self-care treats for your top employees, give us a call at 1 (866) 277-RUSH (7874) or pop over to our website to start a live chat. We'd love to help you make your selections and get your order rolling.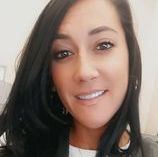 Danielle is one of our most popular customer services representatives and has boundless enthusiasm for helping others. She brings that level of excitement to her blogs and is always excited to share the latest info and newest products. If you're looking for inspiration for your next promotion, check out her posts.