Custom Men's Clothing
Shop for custom men's clothing with your own custom logo or design. rushIMPRINT offers over 300 different varieties of shirts, jackets and uniforms for you to customize to your liking. These custom apparel items are designed for men, but most of these items are unisex in nature and can be worn by just about anyone. Create your own custom men's clothing today.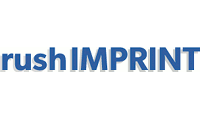 Loading...
Custom Uniforms

Some of our custom men's apparel is designed to be worn on the job. If you're in need of a work uniform with your brand name or logo, rushIMPRINT has custom men's clothing that will do the trick. We have work shirts, safety vests, and heavy coats that can be easily personalized with a brand name or company logo.




Customize Your Way

We provide over 300 pieces of custom men's apparel that can be personalized however you want. Once you pick a shirt or jacket that suits your style, you can start by choosing the color of the fabric. Next, you can continue your order by designating the number of items you'd like in each size. Finally you'll be able to upload your art or design and add even more color to your custom men's clothing.

 

Custom Men's Clothing All Year

With so many options available, you'll have men's clothes to choose from all year round. During the summer, when it's hot and sunny, try on some custom men's t-shirts or polos. During the fall and spring, we've got long sleeve shirts and lightweight jackets to beat the chill. And if you're out during a blistering winter, make sure you bring along your custom coat for men.




Imprint for Less

When you customize men's clothing or create any other type of custom apparel, you can expect a premium product at an affordable price at rushIMPRINT. Despite all of the name brands that we have available, you'll find that we offer some of the best prices in the business. Also keep in mind that ordering more units will further reduce the price point. If you have any questions about our product line, contact us and we'll be happy to help.