Custom Dress Shirts
Custom dress shirts are great formal wear to have around when a polo just won't do. Our embroidered dress shirts are great in both professional and casual scenarios, allowing you to show off your brand wherever you go. Choose from a wide variety of brands, colors, and materials to help you find a short-sleeve or long-sleeve dress shirt to your liking.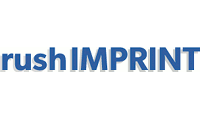 Loading...
Look Good With Any Style

Pair your embroidered dress shirts with a short sleeve tee and jeans to dress them down, or leave them buttoned up and formal. No matter how you choose to wear them, these custom men and women's dress shirts look good on anyone.

That's part of why they're so good for branding. Whether you give them to clients to wear to the golf course (perhaps paired with some custom golf balls) or to your employees to wear as part of their uniform (along with a personalized apron), embroidered dress shirts are a great branded gift. You can even construct a classy package, combining a custom dress shirt with a custom watch, some personalized glassware or a commemorative award.

 

rushIMPRINT Makes You Look Better

When your business hands out premium gifts, like dress shirts with logos, your brand is sure to stand out from the masses. We know because we're a small business with a big business mindset, too!

That's why we send you art proofs within a few hours, turn products around quickly and guarantee satisfaction with your order. Our years of customer service has earned an "exceptional" rating on Trustpilot after over 200 reviews. We know that having a branding partner you can trust is important. If you want to work with us, or just have some questions about our offerings, feel free to contact us anytime.