Outdoor Promotional Products
If you want to make sure your company is associated with happiness and fun, the best way to do that is by giving away outdoor promotional items. The branding opportunities are massive (sometimes literally, like on our beach towels) and you'll get a huge return on investment as people bring their branded items to the beach or pool.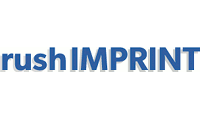 Loading...
Fun In The Sun

Everyone appreciates receiving custom sports products since they rarely buy them for themselves. Give hiking compasses away at a company picnic, or send yoga mats to clients to remind them to take the occasional break. They'll appreciate the opportunity to try something fun and will tote your logo around every time they use it!

Serious Business

Even when associating your company with fun using custom sports products, we know your business is seriously important to you. It's an honor every time you trust us with your logo. That's why we work to give you the best possible service every time.

We send art proofs of what your order will look like within just a few hours. After you approve them, we can turn your products around within days and we guarantee your satisfaction when you receive them. Don't take our word for it; just check out our reviews on Trustpilot!

Looking for something specific? Contact us so we can help!

Around The Campfire

Many people connect outdoor promotional items to daytime games. But it's also possible to be relevant at night. Keep your clients cozy with personalized blankets, and a thermos with a hot drink or soup is welcome in the chill!
Outdoor Promotional Products FAQ
What are some popular brands of custom outdoor products available?
At rushIMPRINT, we recognize that quality is king when discussing branded merchandise. That's why we supply custom sports gear and outdoor products from some of your favorite brands. You can shop for authentic Bic and Zippo lighters, Buck knives, Coleman foldable chairs, and more.
Is there any limit to the number of promotional sports items I can create?
Most of our outdoor sports products have minimum quantities that need to be reached in order to place an order, but there is no ceiling. You can also create as many unique custom sports products at once to be ordered all at the same time. Create sunglasses, towels, and umbrellas all at once for a full beach-getaway kit.
Can I create custom sports gear for my amateur sports team?
Yes! You can fully equip your team with outdoor sports products and accessories from rushIMPRINT. You can create your own sunglasses for outdoor sports, custom towels for swim teams, and all kinds of golf tees and golf balls for your golf team. You can also design your own uniform when you browse our custom apparel.
Can I choose the colors of my outdoor promotional products?
Yes! When you're ready to start designing your outdoor promotional gifts, you can choose the colors of your towels, umbrellas, and blankets as well as the color of your logo imprint. If you'd like to search for outdoor promotional products in a specific color, you can also filter results by color.
Where can I distribute my custom outdoors products from rushIMPRINT?
Our outdoor promotional products are great for both casual outdoor gatherings and recreational activities. Fairs and festivals are great opportunities to give away custom sports gear, especially when the gathering is focused on that sport! Alternatively, everyone loves a pair of branded sunglasses, so you can hand them out just about anywhere.