Company Jackets With Your Logo
Corporate windbreakers can do so much for you. Not only do they bring a team together with a shared style, but they're also an incredible marketing investment. Thousands of people can see your logo when your clients and employees wear the jacket bearing it, and it never gets hidden beneath other layers like a t-shirt would. Get the right one for your business today.
Email Us
info@rushimprint.com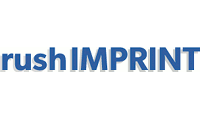 Loading...

Loading...
An Item for All Seasons

People mostly think of wearing outerwear during the cooler months of the year, but a good jacket gets worn all the time! You can wear a sweatshirt underneath an insulated company jacket with your logo in the winter, and rain jackets are always useful in the spring and summer.

Consider combining your corporate windbreaker or fleece with other seasonally-appropriate items to create a complete care package. An umbrella is handy in the spring, beach towels are a must for summer, thermoses are cute in the fall and blankets are perfect for winter to go along with the company jacket with your logo.

RushIMPRINT Covers Everything

RushIMPRINT may be a small, family-owned company, but we can handle orders and businesses of all sizes. That's because we always take care of our clients like they're the family we work with. We do this by offering

Art proofs of your order within hours

1-3 day turnaround on thousands of items

Satisfaction guarantee

Customer service so good it has earned us an average 4.8* rating on Trustpilot after over 200 reviews

Questions? Feel free to contact us online or give us a call anytime!