If you run a small business, you've no doubt heard that branding is important. You also know that it tends to get pushed to the bottom of the priority list. You're busy and hardly have time to think about branding and we understand. At rushIMPRINT, we want to make branding easier for you so you can get on that bandwagon as effortlessly as possible.
The following tips will help you jump start the process and our team of customer service experts can assist you in selecting promotional products that reflect your brand personality and win over your target audience.
What Is Branding?
If your mind automatically jumps to your logo when you think of branding, then you're on the right path but not at the destination. A logo is an important part of branding, but it's only part of the picture. Branding is all about the message, perceptions, and associations connected to your logo. Your brand is your company's reputation, personality, and it's the feelings that people associate with you.
When you've established who your company is at the core, then the logo will reflect that image. Branding and a logo work hand-in-hand to easily identify who you are, what you do, and what your company is all about.
Why Branding Is Important to Small Businesses
Yes, we all know about Coca-Cola and Nike and their brand messaging is highly effective. It also requires a lot of money and time. Small businesses just can't compete with branding on that level, but it's still important to devote some time and money to branding. Today's consumer is savvy, and they often select brands based on what the company represents. The personality of a small business is perhaps more important today than it ever has been.
If you're a small business, branding becomes even more important because you need to standout against some potentially large competition. While your marketing efforts will push sales, your branding efforts will build your reputation and create a foundation of trust. It's an important job and it can be difficult, but the following tips will help.
Branding Tip 1. Define your brand identity.
What does your company stand for, believe in, support, want to offer customers – what is your mission and promise? Start with the three Ps of branding: promise, purpose, and personality. This will help you define who your company is. More on this on How to Find Your Brand Identity?
Branding Tip 2. Know your audience.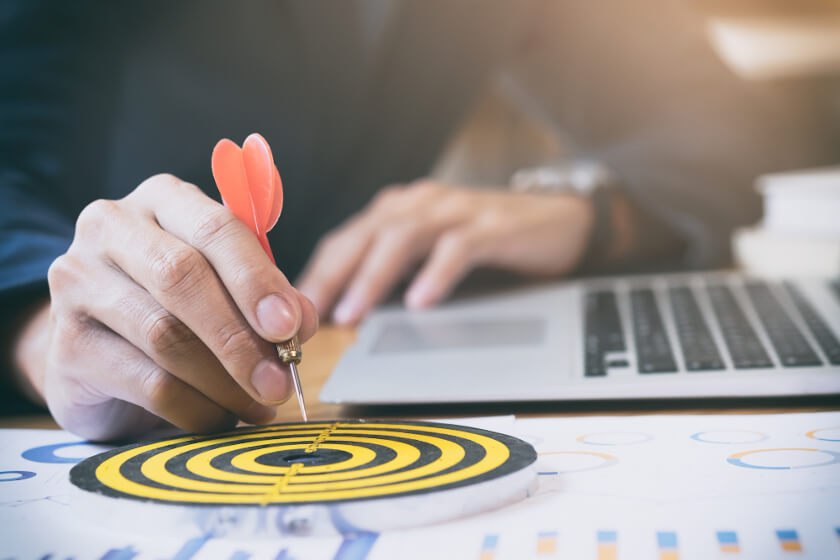 This tip isn't secondary to the first one, it needs to happen alongside defining your brand identity. Knowing who you're trying to reach and who your customer base is will help you define your brand. These two pieces of knowledge need to be used together to make connections that matter and that build brand loyalty.
Branding Tip 3. Know your competition.
Do an open-minded deep dive into the competition. What are they doing right and what can you do better? Ask yourself if they're snagging your target customers or are they offering a similar product but going for a different demographic. The more you learn from their approach and their wins and losses, the stronger your brand can be. It's all about differentiating yourself and being a standout player.
Branding Tip 4. Consider your logo.
Your logo is a graphic reflection of your brand. That's a lot of weight for a logo to carry, but it's not working alone. If you've solidified your brand identity, that will be reflected in your marketing efforts and bolster your logo. It's a symbiotic relationship that gives you exponential rewards.
That said, if you don't like your logo or it feels outdated, it can be changed. A radical change is usually not a good idea unless you're going through a radical brand image makeover, but subtle changes to logos happen all the time and they can have a very positive impact.
Branding Tip 5. Thoughtful selection of marketing materials.
This is where rushIMPRINT shines, we're marketing material experts and ready to help. Once you've nailed your logo and brand identity and you know a bit about your audience, it's time to go shopping. We can easily help you select marketing materials that resonate with your audience and are a good reflection of your brand.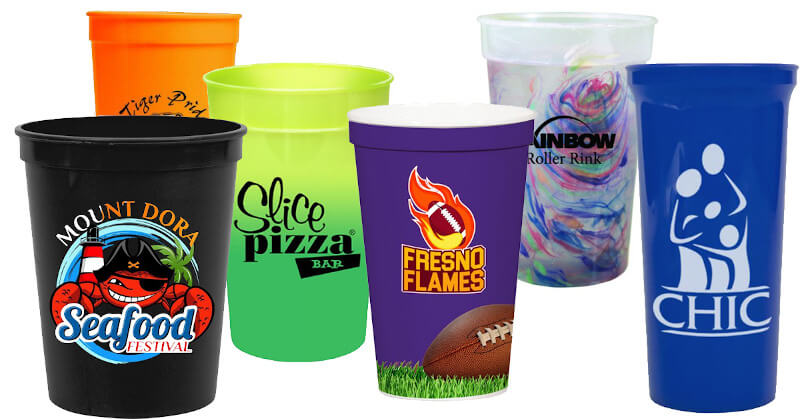 Our vast catalogue of branded merchandise features promotional products that cater to different industries and to the personalities of your customer base. For example, if your company has a strong eco-friendly approach, you'll want to explore our collection of eco merchandise. If your customer base is all about sports and game ready, stadium cups are a great way to go. For the convention crowd, lanyards are the ultimate option. No matter who your audience base is, we can help.
If you're not sure what your customer base would like, that's okay because our team of customer service agents are the best in the business, and they can help. Simply give us a call at 1 (866) 277-RUSH (7874) or pop over to our website and you can start a live chat.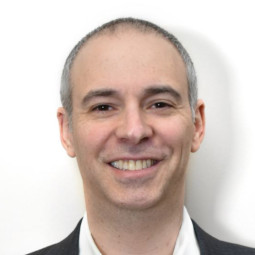 In addition to his work as CEO of rushIMPRINT, Dan contributes content to our blog. He's been with us for more than two decades and has a real passion for helping customers grow their business by enhancing their branding and marketing. The power of branded merchandise is his area of expertise and he's happy to bring you industry news so you can discover the best way to make an impression.