Custom T-Shirts
Everyone loves a great t-shirt! Custom t-shirts from rushIMPRINT are perfect for any fun outing, and make the ideal uniform for family reunions, trade shows, and all kinds of other events. No matter the venue - business, family time, or beyond - you can order custom t-shirts in bulk that boost your brand and display your logo proudly. Show off your company, team, or gathering in style. In addition to a rush order of t-shirts, you can also shop from a great selection of microfleece, quarter zip, and hooded sweatshirts for the same events on chillier days.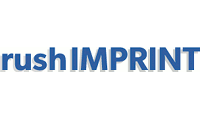 Loading...
Market Your Brand Comfortably

While we do offer work shirts, athletic shirts, and long sleeve shirts, our most popular custom shirts are our low-price cotton t-shirts. Soft blend promotional t-shirts have the power to unite your team while showing off your brand. A customized t-shirt with your company logo is the best way to go casual -- while staying professional -- and giving the brand a boost.




Showcase Your Company In Style

Bring a fun and unique sense of style to your team's gear with your personalized order of custom tees! Once you've chosen from nearly 200 different styles of promotional shirts, ask the experts at rushIMPRINT to help get your look exactly right with their custom t-shirt printing expertise.

Keep Things Casual With Your Connections

Custom t-shirts from rushIMPRINT offer a laid-back look that will complement any company culture or event. Order customized t-shirts in bulk that are made with high-quality 50/50 cotton-poly, a tri-blend, or 100% cotton.




A Fantastic Corporate Gifting Idea!

Make a quirky show of your gathering or event with a unique design and a takeaway gift for every attendee to remember their experience. You can also combine your promotional t-shirt with a branded tote or a pair of sunglasses or if you prefer something more casual choose a custom Polo Shirt with your logo to create a branded gift package.
Getting the right look for your team or event is easy -- and you can show off the fun side of your brand with help from rushIMPRINT. Custom t-shirt printing is our specialty, so call or contact us via email to help find your perfect design! Have a design you love? You can also upload your design and order online now. Don't want to wait? rushIMPRINT it!
Custom T-Shirts FAQ
How much do custom t-shirts from rushIMPRINT cost?
We offer some of the highest quality custom t-shirts at a great price. Each of our promotional shirts varies in price, but you'll be able to find some shirts that cost as low as $5 each. Remember that the price of each unit goes down when making larger orders, so consider buying custom printed t-shirts in bulk!
What is the process to order promotional t-shirts from rushIMPRINT?
Start by finding the shirt you'd like to order based on material, design and price. Next, you'll be able to choose your favorite color and designate the number of shirts you'd like, based on size. Finally, you'll be able to personalize your t-shirt with imprinted text and images. You can choose to make a branded shirt or a promotional t-shirt tailored from a specific event.
How many custom t-shirts can I add to an order?
Each variety of shirt lists a minimum order quantity, but aside from that, you're free to order as many shirts as you'd like. If you'd like to exceed the threshold on our website, our customer service team will be happy to help with your order. Keep in mind that ordering more units will reduce the price per unit.
How long will it take to receive my custom t-shirts after placing an order?
After submitting your order for customized printed t-shirt, our team will get started right away. Custom t-shirt printing usually takes about 7 days to complete, so depending on your preferred shipping method, you'll likely get your order in less than 2 weeks. Be sure to plan ahead with your rush order t-shirts.
What kinds of custom t-shirts are available at rushIMPRINT?
Our team offers nearly 200 varieties of uniquely designed, custom t-shirts. We offer an assortment of long sleeve shirts, short sleeve shirts or tank tops. You can also choose from a dozen varieties of materials and some of your favorite brands like Sport-Tek, Hanes, Gildan and Nike. With countless colors and personalizations, you're sure to find the perfect custom printed t-shirt.
What custom t-shirt printing methods are used to create my shirt?
Our team utilizes a combination of screen printing and embroidery techniques to ensure that every single custom shirt will display your image or message clearly. Embroidery is slightly more durable, but screen printing a custom tees is less expensive. Nevertheless, both methods produce a premium product.